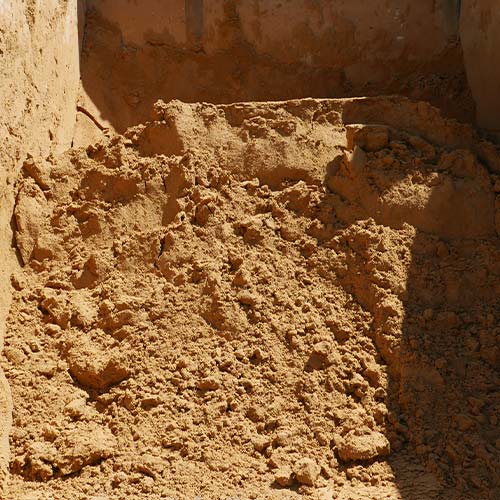 What type of Sand do i use?
Have you ever asked yourself what type of sand is the best to use for my application?
With many projects underway in our Surrounding suburbs of Mont Albert, Balwyn North, Blackburn, Camberwell and Kew, Surrey Hills Garden Supplies are ideally located at 682 Canterbury Rd Surrey hills to supply all of your sand requirements for your job site or project.
At Surrey Hills garden supplies, we carry 4 types of sand.
Our White Brick Sand is very popular with many brick layers as it is very consistent with its content of clay and has a high "fatty" content which intern makes it easier to work with and less lime additive is required.
Our Packing sand is a high-quality sand that is primarily used for underneath concrete slabs. Due to its high content of clay it holds its shape well.
Our Washed sand is also a high quality sand sourced locally and has several applications but the main uses are for creating concrete. It is also used for paving and plastering. It's a coarse sand and size is typically 0.06 to 2mm.
Our Triple washed sand also has a variety of uses. The most common is for tiling, grouting and shower bases. Its typical size is less than 1.5mm. Is also commonly used in children's sandpits and playgrounds.
Our Kiln Dried sand is the finest sand carried at Surrey hills garden supplies and has no moisture content. Most common application is for infill for Artificial turf. We Carry it in 20kg bags and 1 tonne bulker bags.
In addition to our sands at Surrey Hills Garden Supplies, we carry aggregate rocks and cement for producing concrete. 4 types of cement, General purpose (GP), Builders Cement, Off white cement and mortar. All in 20kg bags.
No need to leave home or the work site as we delivery as little as 1/8" (0.125) of a cubic mtr up to a full large truck full of product, we offer delivery to all surrounding suburbs such as Box Hill, Canterbury, Glen Iris, Burwood and Balwyn. As a rough guide 1/8" (0.1253) is a large barrow worth product. A average trailer (6 x 4) would hold ¾ of a cubic mtr (0.75).
If you would like help planning and calculating your sand requirements feel free to contact us at the shop on 9890 3901 or utilise our helpful volume calculator on our website (bottom left hand side of main page) Surrey Hills Garden Supplies
We are here to help you with your project,
From the team at Surrey Hills Garden Supplies.